HONEYMOON: Palm Springs
One of my favorite things about being married is the collection of "firsts" Carson and I get to have together. Palm Springs is one of those.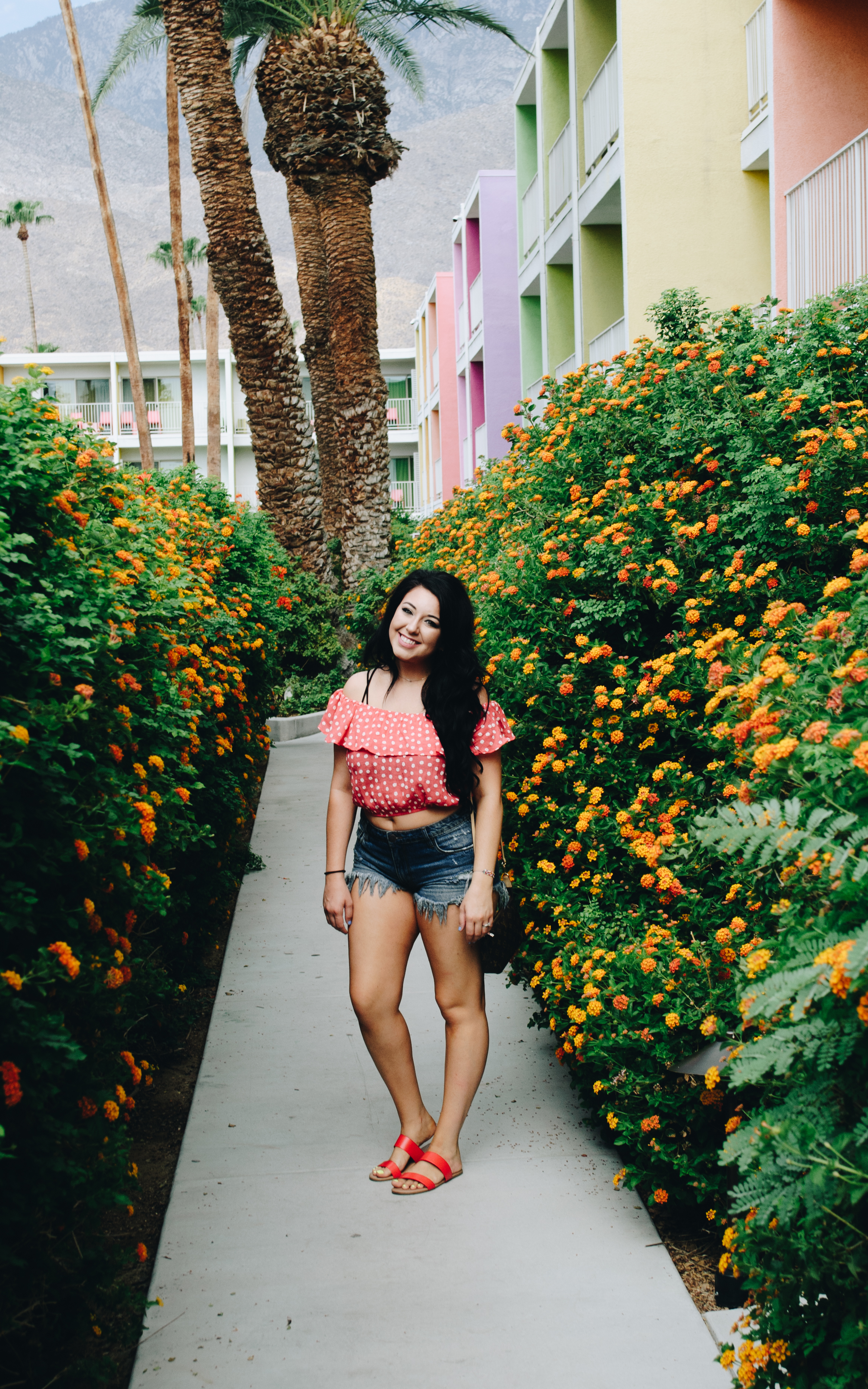 Carson and I are on our honeymoon! Being on a vacation with your husband/best friend is the best thing ever by the way. It's impossible to not enjoy whatever you're doing. For example, we are currently chilling out in our amazing hotel (more on that in a later post) watching Fixer Upper and eating cheez-itz because we're sleepy and just enjoying each other's company. The ocean view isn't bad either! *wink*
So, we are spending most of our trip here in Laguna Beach, but along the way we stopped in Palm Springs. Neither one of us have been before, and we wanted to see what all the hype was about!
We had such a great time! We stayed at the Saguaro Hotel + Pool. We've stayed at the Saguaro in Scottsdale, but never in PS. It was a completely different vibe, but still just as colorful! It's very true to everything Palm Springs is! Colorful and fun! We didn't get a chance to visit the pool, but there was a ton of energy down there all day! And bonus; they have giant beach balls and fun floats! My favorite area is the hammock area perfect for relaxing with a cold drink and a good book!
We ate dinner at Brickworks, a little American bistro located upstairs in downtown! They have a great happy hour and we chowed down their sliders!
For brunch the next day, upon referral, we ate at a delicatessen and bakery called Sherman's. So yummy. They also have a dessert menu to die for. Talk about cakes galore!
And of course, before we headed for the coast, we stopped by Twin Palms (The Sinatra Residence) because how could I pass that up?!
We're excited to go back to Palm Springs again soon and explore more of the amazing architecture and sights to see!
Here's to many more firsts with my fella
- Daryn