DIY: RECYCLED CHRISTMAS TREE ORNAMENTS
I'm so excited to share this fun DIY with you. It actually stemmed from a previous DIY I was doing. I had thrown a little get-together with some family this past week and we made Christmas tree ornaments using twigs and ribbon. It was meant to be really simple, but it turned out to be a little more challenging than we had originally thought.
After finishing my first ribbon Christmas tree ornament, I had a sudden idea to use old catalogs and magazines to create another style of ornament. It ended up being my favorite ornament, and I loved the way it turned out. The best part is, they're super quick and easy to make, and you get to recycle and repurpose those holiday catalogs or old newspapers.
To create these recycled tree ornaments, you'll need these ingredients:
Hot Glue Gun

Catalogs, Magazines, or Newspapers, or Old Books

Twigs, Sticks, or Cinnamon Sticks

Jute/Twine

(optional: stamp & ink)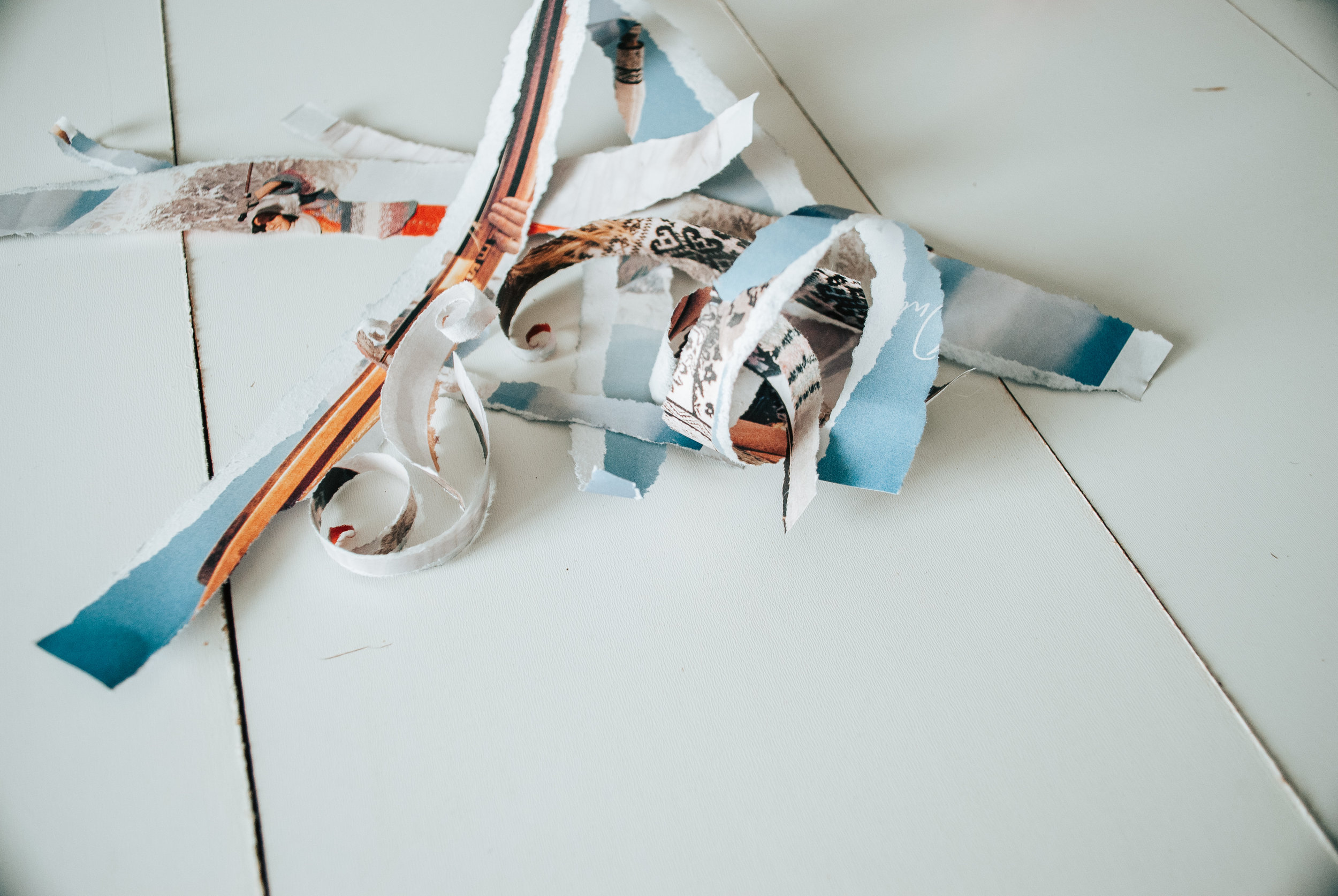 First, you'll want to get out your recycled paper of choice. I'm using an Anthropologie catalog because I love the paper and colors they use.
You'll want to start tearing vertical shreds of paper.
Warm up that hot glue, baby. It's time to get stickin'.
Once your glue gun is ready to go, you'll want to leave an inch or so of the bottom of the twig, then drag a line of glue to the top of the stick.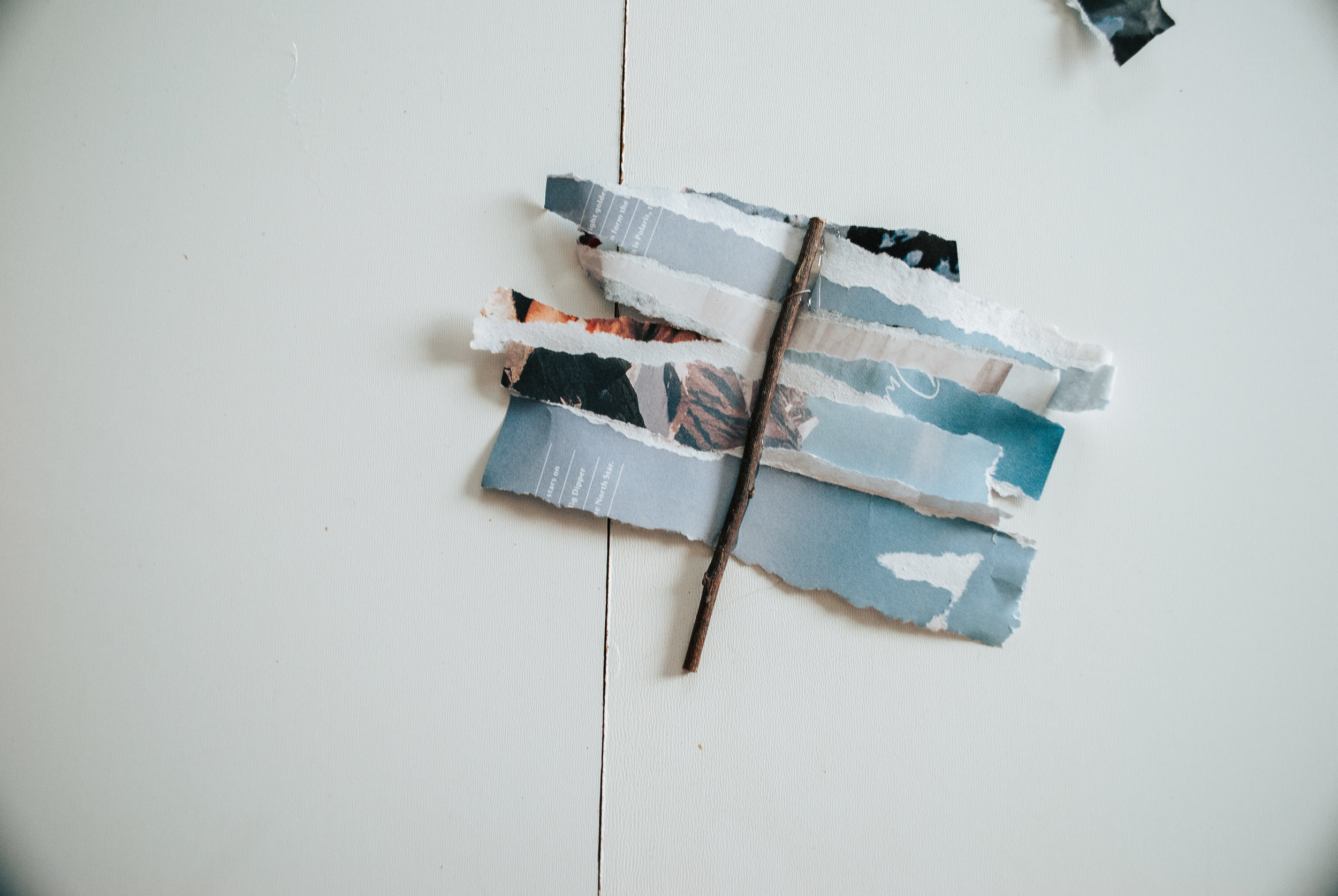 Start placing your paper scraps along the glue, leaving an equal amount of length on each side.
Repeat this process on the backside of stick as well.
Cut at an upward diagonal to form a tree/triangle shape out of the paper.
Cut 4 small pieces of ribbon to criss-cross into a star shape.
Glue the pieces together and adhere to the top of the tree.
Then, loop a small piece of jute and hot glue to the top.
I love this ornament DIY because each ornament will be different from the next, and they are seriously SO simple to create.
I chose to stamp a design onto them as well, to give them a bit more interest.
Another fun idea for these is to add them to the top of your gifts to give them a little something extra.
I hope you enjoyed this DIY. If you get your DIY on, tag me (@darynmae) in your post so I can see your beautiful creations!